THE STRENGTH OF THE WAVES
ITS WAVE-LIKE DESIGN AIMS TO PROTECT AGAINST ACCIDENTAL SHOCKS, APPLICABLE IN HASSLE-FREE OPERATIONS, PERFECT FOR INDOOR USE.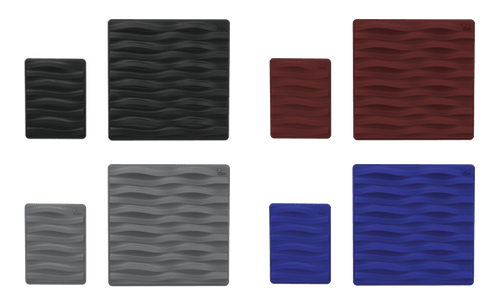 Two modules with dimensions designed to provide effective protection of the front or rear of the vehicle during parking maneuvers. Easy to install with two handy double-sided adhesive strips.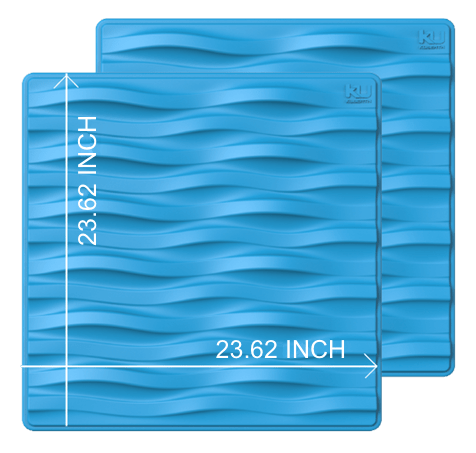 Two modules designed to protect the edges of the car doors when they are opened in confined spaces. Easy to install with two handy double-sided adhesive strips.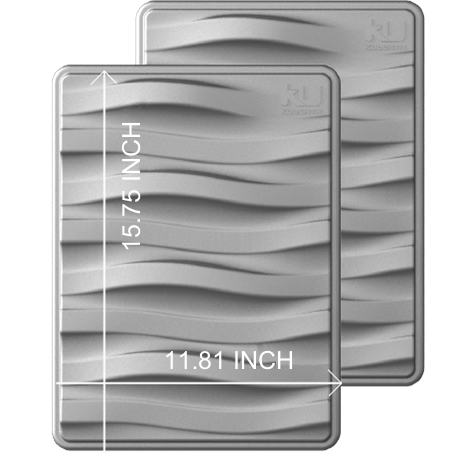 In order to combine quality and simplicity, we have equipped each Wavepark piece with a double-sided tape in polyurethane foam for easy application on the wall.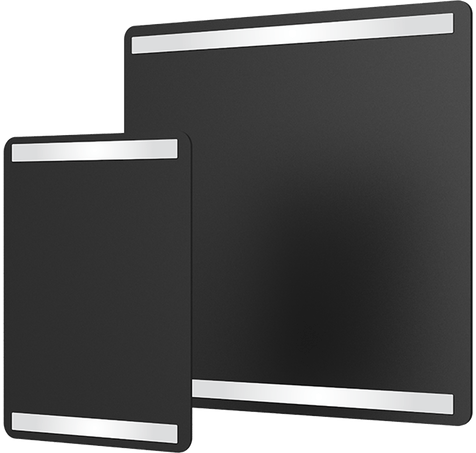 Kuberth has developed a new method of attaching the bumpers even when the walls are damp or very porous. The profixing kit (optional) includes a die-cut plastic element with the exact dimensions of Wavepark bumpers and 4 tempered steel nails.
Once the die-cut is fixed to the wall with nails it offers Wavepark's double-sided tape an excellent surface to which to attach.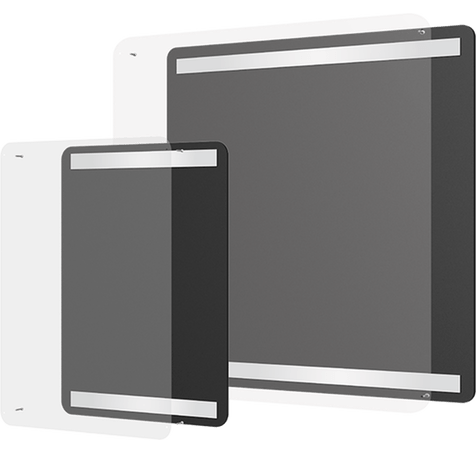 INNOVATIVE DESIGN
LIKE THE WAVES OF THE SEA, WAVEPARK IS STRONG, RESISTANT, AND OFFERS SOFT THREE-DIMENSIONAL COLORED POLYURETHANE PROTECTION. IT IS A SOLID ALLY FOR YOUR GARAGE OR PARKING LOT.